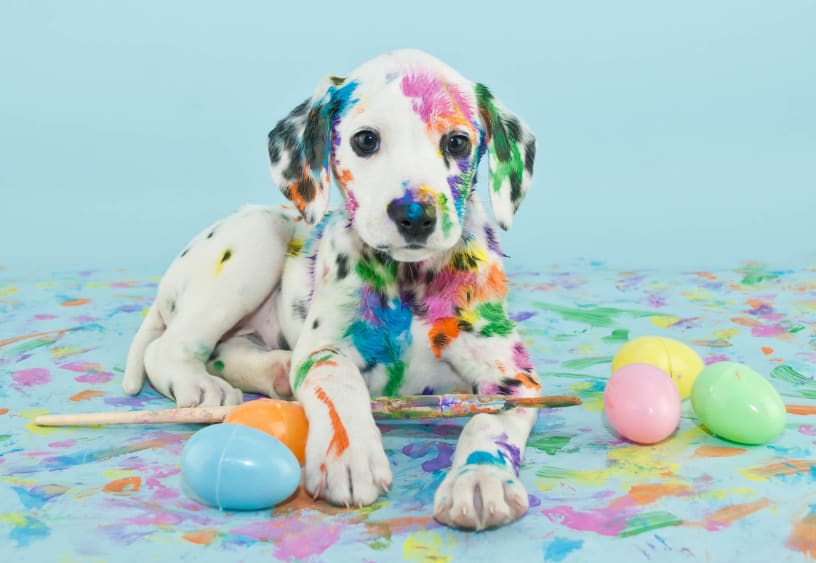 Easter is this Sunday, April 12th.
Although the holiday will be different this year with all the normal community events canceled or postponed, there are still ways that you can celebrate the holiday while practicing social distancing. Here are some fun Easter ideas for your family to enjoy the holiday festivities from the comfort and safety of your
Fox Valley
home.

1. Dye Eggs. Carry on the annual tradition of dyeing eggs but consider giving it a little bit of a twist. Since fresh eggs might not be as readily available from the stores, you probably want to keep any you have in your fridge strictly for eating. This year consider decorating crafting eggs that you can order online. Not only does this allow you to still have some creative fun but you can keep the eggs you decorate for future years.

2. Do A Neighborhood Egg Hunt. Contact your neighbors via group text to set up a neighborhood egg hunt (social distancing style). Have everyone in the neighborhood create large paper eggs that they can hang up in one of their windows that face the street. On Sunday, families can explore the neighborhood by car or foot to see how many eggs they can find.

3. Change Up Your Easter Gifts. As it might not be as easy this year to get the normal supplies and gifts you would use for your Easter baskets, come up with some fun alternative gifts that the Easter Bunny can leave, such as homemade sweets and digital movies and games.

4. Order Takeout for Your Easter Meal. It is important that we continue to support our local restaurants during this time. Since you can't go out for your usual Easter brunch or dinner, see if your favorite local spot is offering a special holiday menu and place an order for takeout.

5. Play Games. Come up with some fun games you can easily play in your home. Some ideas are a bunny hop, guess the number of jelly beans, or Scrabble using Easter-themed words.

6. Attend A Virtual Church Service. Reach out to your church to see if they are offering any virtual services. If not, several local churches are so find another church of your denomination and celebrate the religious component of the holiday by streaming it online.